News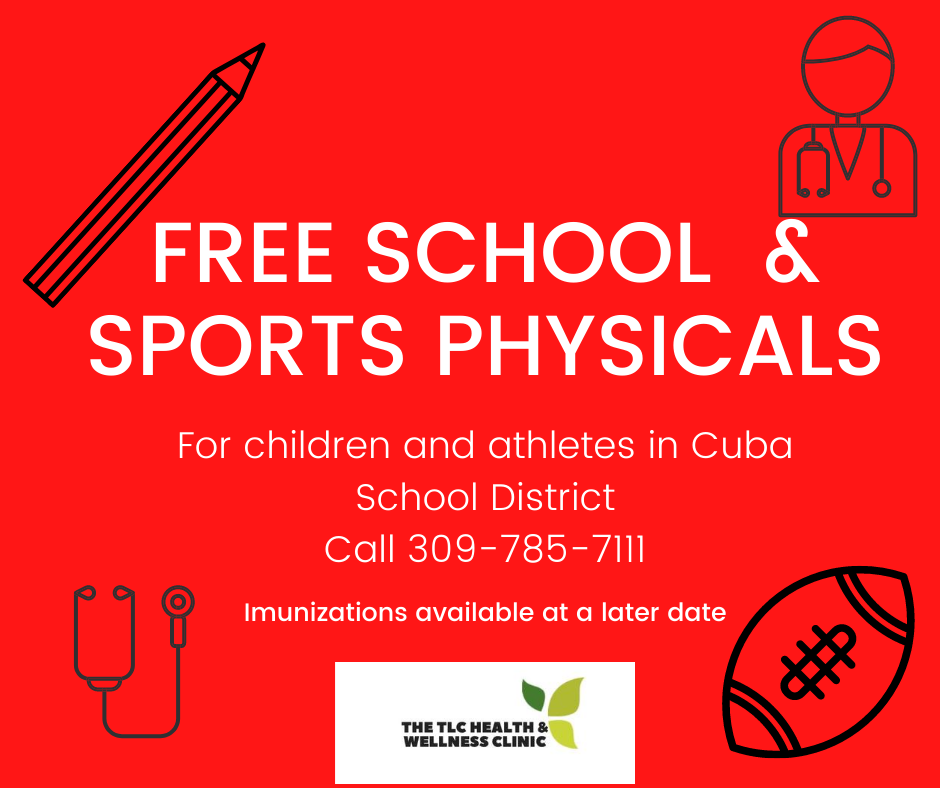 Free School & Sports PhysicalsFor children and athletes in Cuba School District. Call 309-785-7111Immunizations available at a later date. -The TLC Health & Wellness Clinic

Feeding Hope Mobile Food Program Summer 2020Beginning June 1st! Monday -Friday, GRAB & GO serving times & locations: Canton Locations11:00am - 11:15amOak Lawn Apts900 E....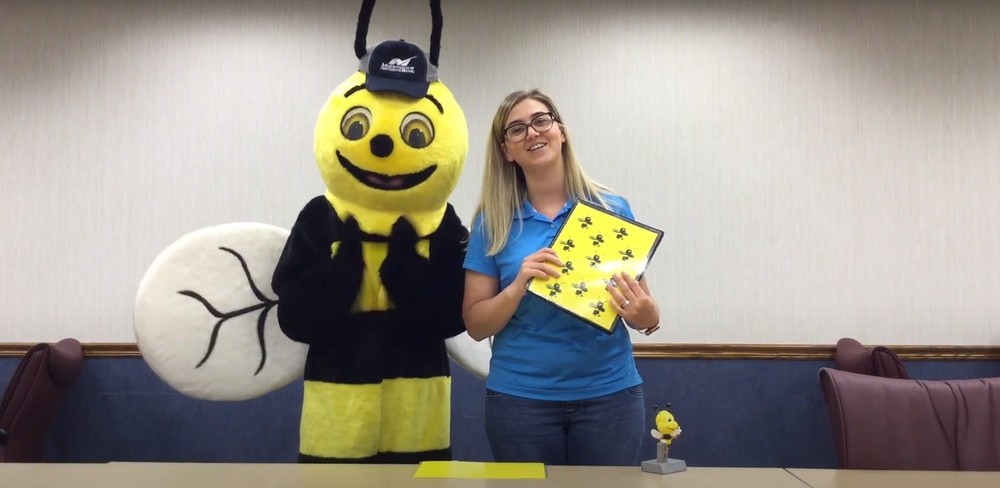 Congratulations to Henry Ford, who earned Mid America National Bank's Buzzy Best award for May. Way to go Henry! Congratulations to Alivia Waughtel, who earned Mid America...
SEE ALL NEWS
LIVE FEED

CUSD #3, Fulton County
3 days ago
Please complete the online registration process as soon as possible. We need to gather as much information as possible to prepare for the upcoming school year. You should have received an email earlier this week about setting up your Alma account for student management. You can connect this account to Alma Start to complete the online registration process. Contact the school for assistance with the online registration process or if you need the email sent again. Please see this document for more information and instructions on activating your Alma account and registering online: https://bit.ly/33jNweS

LeAnn Postin
3 days ago
High school yearbooks are in and may be picked up in the office. You may also reserve/purchase the 2020-2021 yearbook for $45 (1st semester cost - the books will cost $50 beginning January 1, 2021).

CUSD #3, Fulton County
4 days ago
Cuba Middle and High School students and families, Please see the following letter from Mr. Braun regarding the start of the 2020-2021 school year. Use this link to view the letter. https://5il.co/j522

CUSD #3 Fulton County
4 days ago
CUSD Students and Families, If you have been, or believe you have been exposed to COVID-19 and it has not been at least 5 days, you should self-quarantine and wait to be tested until it has been at least 5 days. COVID-19 results are most accurate if it has been between 5 and 9 days since your exposure. This will help to ensure the virus is detectable. If you have a temperature or have symptoms such as a cough, please call 309-647-5240 and ask for an appointment to be tested for COVID-19. The testing does require a physician's order. Posted in cooperation with Graham Heath Systems

CUSD #3, Fulton County
5 days ago
Dear Parent, You should receive an email later today about setting up your Alma account for student management. You can then also connect this account to Alma Start if you would like to complete the online registration process. If you do not receive an email by Wednesday, August 5th and would like to register online, please contact the school. You also have the option of attending our scheduled registration on August 5th & 6th from 1:00pm - 7:00pm. We ask that you wear a mask, if you do attend registration in person. We highly recommend that you have an email address as this will be the best method to communicate with you about school related information. Please register asap so that we can prepare for the upcoming school year. Please see this document for more information and instructions on activating your Alma account and registering online: https://bit.ly/33jNweS
SEE ALL POSTS