Cuba Middle-Senior High school is pleased to announce the most recent recipients of the Golden Apple Award for the months of February and March.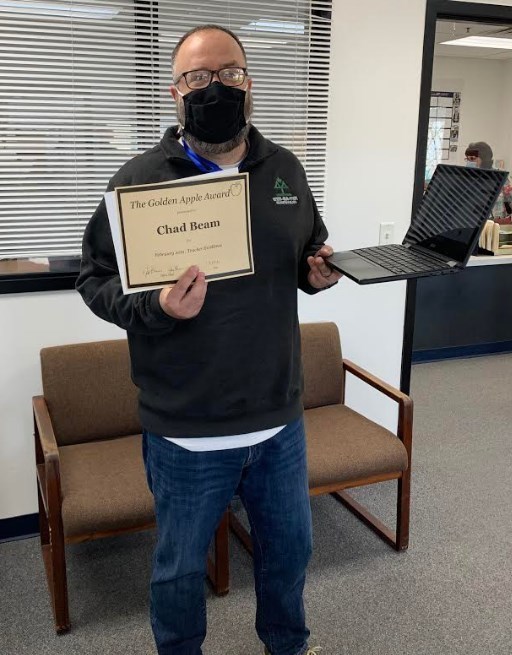 Congratulations to Mr. Chad Beam, who was the recipient of the Cuba Middle-Senior High School's Golden Apple Award for the Month of February. Mr. Beam manages more individual classes than any other 3 teachers combined. In addition to teaching 2 high school PE classes remotely, he also manages all online courses being offered through Edgenuity, often managing multiple courses in the same class period. His colleagues say Mr. Beam holds his students to a high standard and checks on them frequently to make sure they are doing what is expected. Mr. Beam has great collaborative skills and works well with colleagues. Mr. Beam is a great communicator and an advocate for those students who need extra support throughout the day.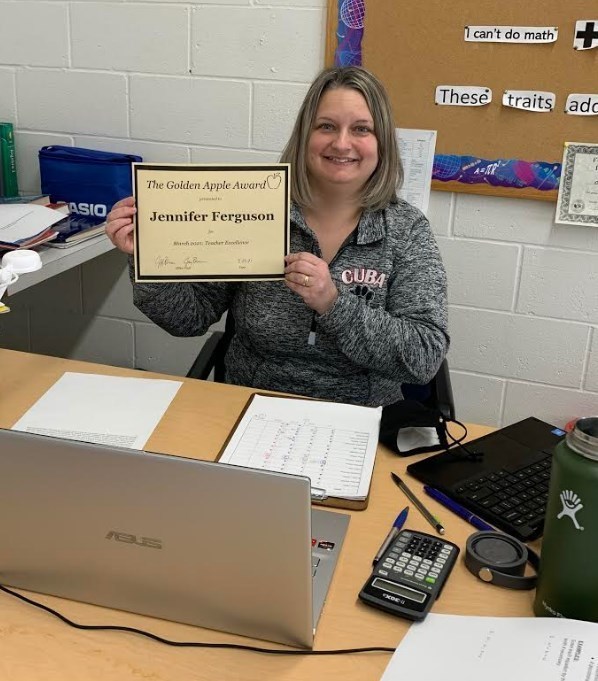 Congratulations to Jennifer Ferguson, the recipient of the Cuba Middle-Senior High School's Golden Apple Award for the Month of March. Mrs. Ferguson is very hardworking and dedicated to her math students and meets with struggling students often. She always goes above and beyond for her students. Her positive and hopeful attitude has definitely made a difference in our school climate. Her colleagues say Mrs. Ferguson has a very positive attitude and is always willing to help other staff members with anything. As a teacher, she meets with students often and makes sure they have what they need to succeed in math. Without her, our building would be totally different. She is a pleasure to work with. Mrs. Ferguson is a dedicated educator who goes beyond the classroom to help her students. She is a willing participant in all activities to increase staff and student morale in the building. Mrs. Ferguson is an asset to our staff, and her pleasant attitude boosts all of us.